New Member Spotlight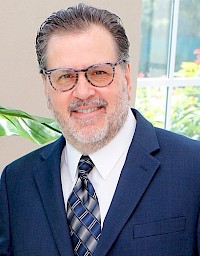 Dr. Glick is a board-certified dermatologist with clinical and academic practices in Margate and Wellington, Florida. Dr. Glick is the Director of the Dermatology Residency at the Larkin Hospital, Palm Springs Campus and Clinical Assistant Professor of Dermatology at the FIU Herbert Wertheim College of Medicine in Miami.
Dr. Glick is a member of the Board of Directors of the AAD, a member of the Medical Board of the National Psoriasis Foundation and serves on the Editorial Boards of the Journal of Clinical and Aesthetic Dermatology, the International Journal of Women's Dermatology & the Journal of Dermatologic Treatment.
Dr. Glick is a Past President of the Florida Academy of Dermatology and Principal Investigator for GSI Clinical Research in Margate, Florida